Microservice architectures design and development from scratch
We design and develop the architecture tailored on your needs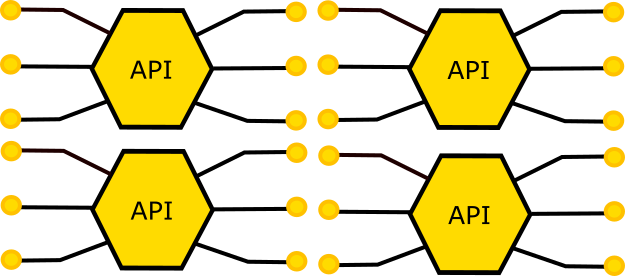 Depending on your requirements we can analize your system and suggest you the best strategy for migrating to a microservice architecture. We can offer you both consultancy and design/development services for achieving the expected results.
System Integration
Integrate your systems with a microservice architecture
Microservice architectures are the best distributed solutions for achieving system integration. Thanks to our expertise in integration projects we can help you to organize the different parts of your system with a microservice architecture specifically targeted to system integration.
Courses and consultancy
Knowledge is the first step towards microservice architecture governance
If you are interested to speed up your knowledge about Jolie and microservices
we offer you two kind of courses:

Basic:
you will be able to develop simple services and orchestrators in order
to build simple distributed systems

Advanced:
you will be able to exploit all the functionalities of the language
such as: advanced fault handling, different protocols usage, distributed
system composition primitives, etc.
Begin a business relationship with us
Ready to start!
We like to focus on those organization problems which can be solved with the help of a well designed information system. Starting from your needs, we offer our expertise and knowledge for designing a new distributed system which fits with your requirements or integrating the existing one with new service components.